Crest Staff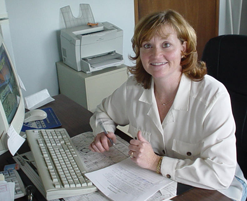 Rikki Birge
Rikki has been the manager at Crest Airpark since 1997. She oversees all Crest Airpark operations. Rikki enjoys camping and water skiing and lives with her husband Charley and their children Zach, Jarred, and Mycah in Auburn.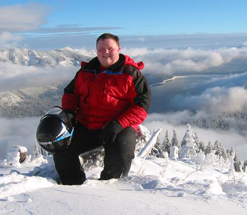 Zach Birge
Zach continues to work as the webmaster for this site. He is currently employed by Highline Public Schools working in the area. You may see him wandering around the office every now and then servicing the computer hardware around the office.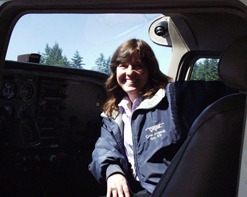 Meg Godlewski
Meg is a self-described "ramp-rat", passionate about flying and passionate about teaching. She earned her CFI ticket at Crest in 2003. Meg teaches the private pilot through CFI tickets and specializes in biennial flight reviews for pilots who are months or even years out of currency. Meg, a 4-time double Master and SAFE member, recently renewed her Master CFI and Master GI accreditations. Meg has flown a B-25, several light sport aircraft, a DC-3 and a motorglider. When she is not flying she writes articles for General Aviation News and Aviation for Women magazine. She also plays the drums in a jazz band.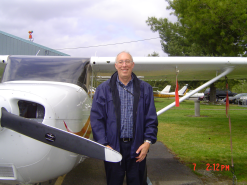 Dave Lehman
Dave Lehman has been flying for over 36 years and is rated to fly all categories of aircraft; airplane, rotorcraft, glider and balloon. He grew up in Seattle and is a graduate of Big Bend Community College and Central Washington University. Dave spent 27 years working for the FAA and retired in January 2006. He has lived at Crest Airpark for 21 years and is the proud father of three sons, the oldest flies for a regional airline on the east coast and the other two are active duty military, Navy and Army. Dave also is a charter pilot for a local operator, a board member of the Pacific Northwest Business Aviation Association, and active in Civil Air Patrol.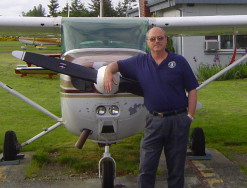 Todd Stuth
Todd began fying in 1991 and completed his CFI at Crest Airpark. Todd's personal aviation goal is to provide quality flight instruction at Crest Airpark which he also calls home. His aviation passion is mountain flying. With over 600 hrs flying Cessna 206's and 182's low and slow in the mountains. Todd also enjoy home improvement projects, Snow skiing and family time.